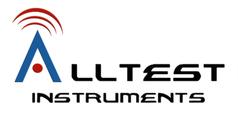 Description
Responsibilities:

Photographing and data entry to advertise equipment and medical stock on ebay. Price reviewing and managing unsold listed inventory.

Job Duties:

• Work through prepared inventory items which require listing:
- Refer to predetermined pricing stickers on each item.
- Compare with currently listed identical items to promote competitive pricing.
- Fill in all required information regarding item descriptions, shipping, returns etc.
- Photograph and upload accurate photos of items while maintaining high aesthetic quality.

• Manage all Ebay listings:
- Review which items have not sold and relist at appropriate prices.
- promote items with various marketing related price discounts.

• Participate in answering customer question on items which you have listed.

• Availability to assist in any development tasks the Ebay store may require.


Requirements
Useful Skills:

-Be able to lift up to fifty pounds.
-Comfortable on a Windows10 PC.
-Former knowledge of Ebay and the listing process.
-Attention to detail.
-Comfort with taking initiative and working without constant oversight.
-Communication with team members.
-Customer service.

-Professional writing capabilities
Full time or part time
Flexible hours
Shifts currently available 6am-2pm, 2pm-10pm, 6pm-10pm
Benefits
$14 /hour
Paid Holidays
10 Days paid per year sick / vacation time
Health Benefits available
401K available after 1 year.